Discussion Starter
•
#1
•
Hope everyone had a good weekend.
My boys had their first swim of the year in our fairly new pond. It finally filled up thanks to all the rain we've had this spring. Water is still cool, but not blue lips cold.
I popped a small 5.38lb Rib Roast on the rotisserie for my wife and two boys. I forgot I had this attachment. First time using it. Works great and I highly recommend it for anyone that has the 22.5" Weber kettle grill.
Slow roasted some red skin potatos carrots, mushrooms, vidalia onion, red and green bell peppers with a drizzle of olive oil and a steak seasoning mix.
Pic's colors seem a tad off as a cell phone shot them. It was a tasty meal none the less....
Ready to cook: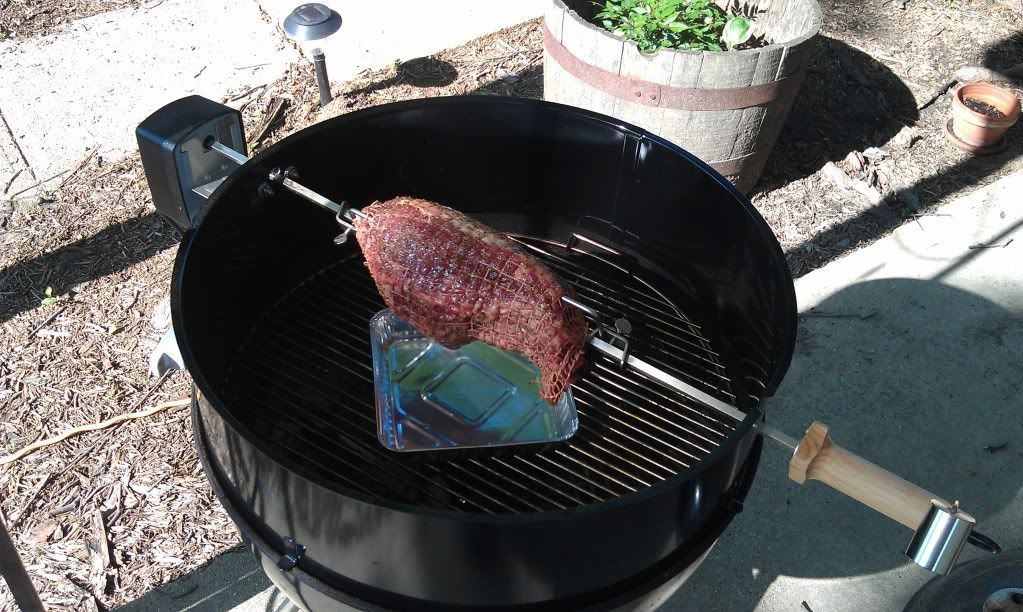 Ready to come off and rest: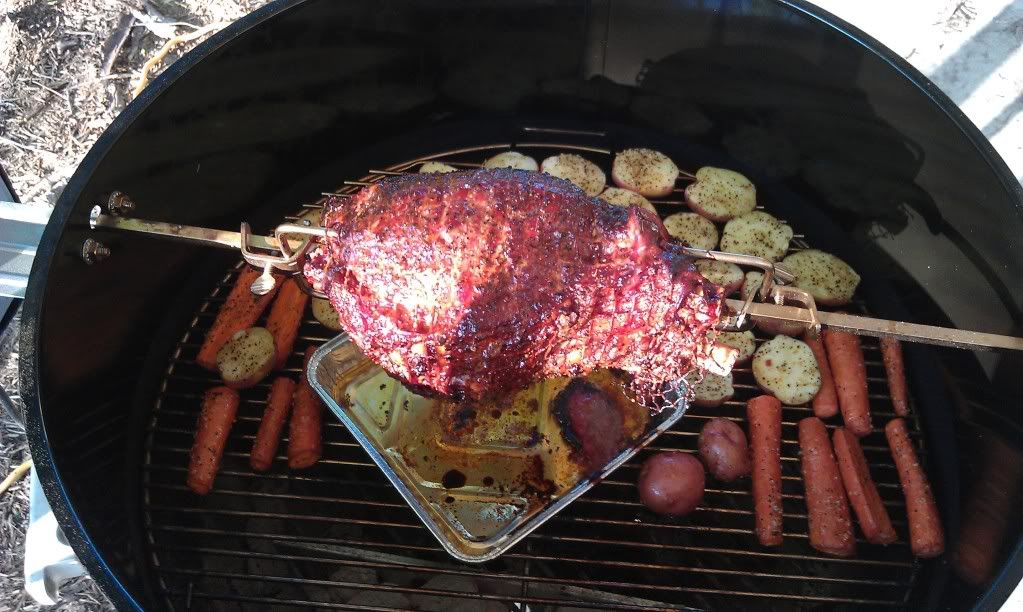 Slow grilled veggies: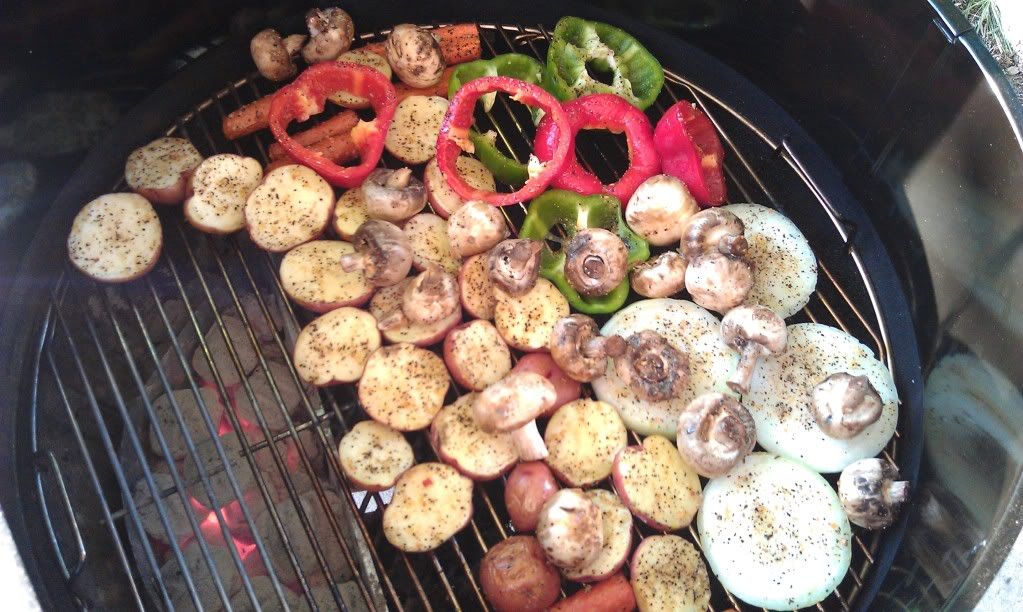 Ready to eat: