Discussion Starter
·
#1
·
Here are some pics and detailed info on proper valve adjustment.
This is an 06 680 EFI so there are no fuel shut of valves on the gas tank that needs to be removed, I used a clamp to squeeze the line shut while I pulled it from the fuel pump.
The machine needs to be cool before adjusting valves and TDC on the compression stroke also needs to be found, please refer to the manual.
After the tank and plastic are removed, it will look like this.
After removing the valve covers, I started w/ the intake side. You must get the feeler gauge inserted correctly so its perpendicular with the valve stem or it will feel tight. The intake adjustment is .006. If adjustment is needed, you need to loosen the lock nut and turn the adjusting screw until slight drag is felt, remember that the feeler gauge needs to be perpendicular to the valve stem or excessive drag will be felt.
Working on the exhaust side, .013, same procedure as intakes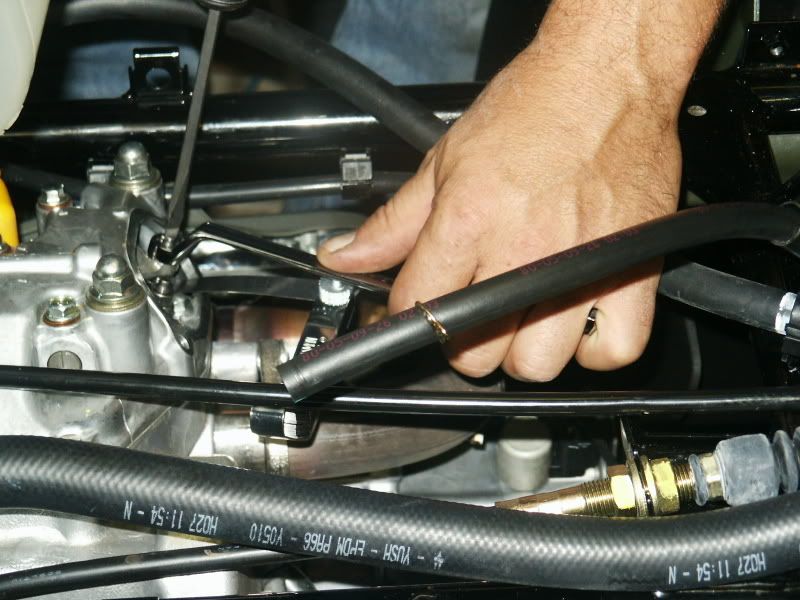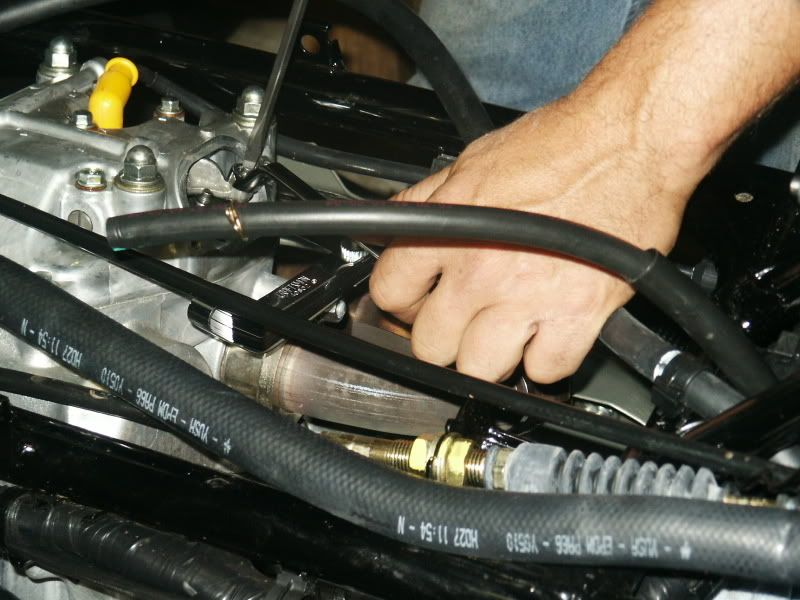 When you find that proper drag on the gauge, be sure when tightening the lock nut that you hold the adjusting screw so you dont loose your adjustment. After I made it hand tight w/ a 10mm wrench, I checked the torque and adjusted the lock nut to 12ftlbs.
The two brass nuts in the last photo on the cable are the shift linkage adjustment nuts, procedure for adjusting will follo shortly.
Put some oil on the valve cover caps and snug down. I cant find any torque value for these bolts so be careful, you can tell while tightening that they can be easily stripped out.
I would also like to thank my Minolta digital camera for the nice pics